About Us
Old cooking range out and a new one in....(around 1995 in Northampton)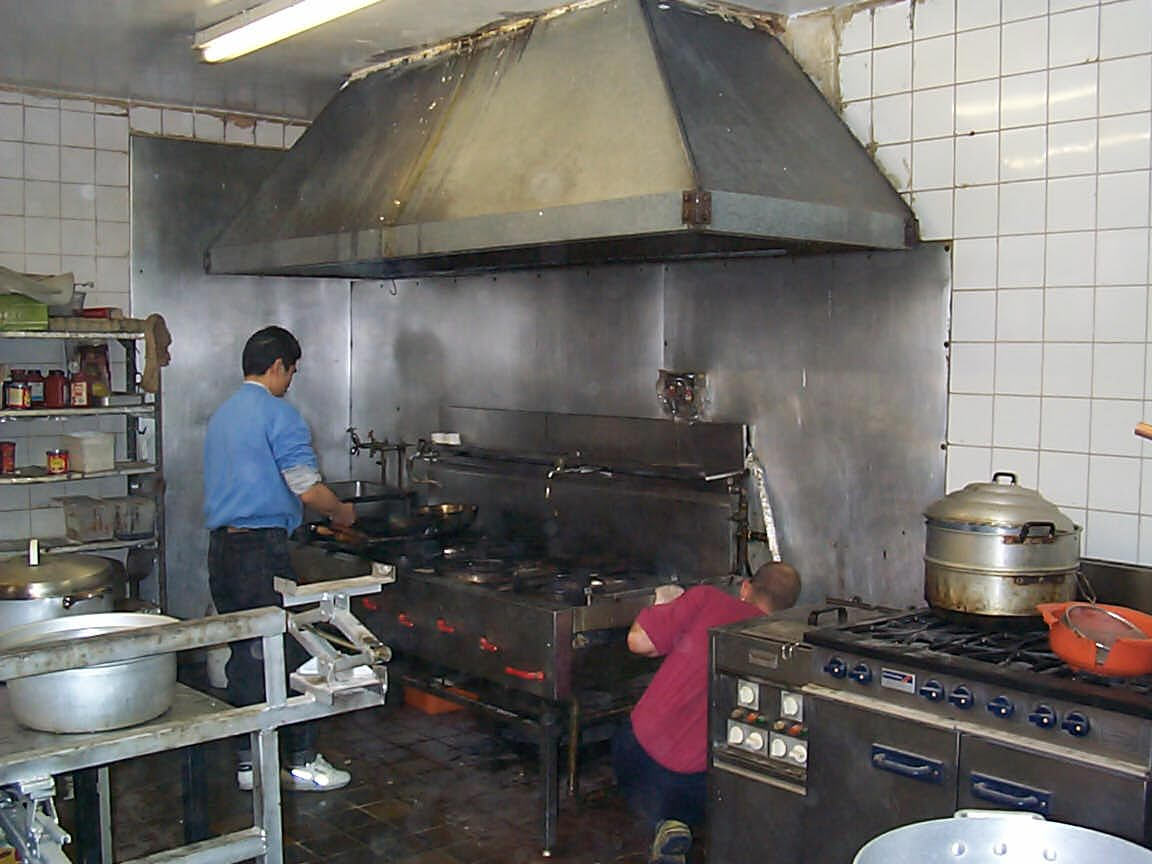 My name is Colin Lowe, in 1989 I started a company called Colowe Property Services (no bonus points for guessing where the name 'Colowe' came), basically looking after hundreds of properties for letting agents and property management companies, repairing, odd-jobbing and refurbishing domestic property. Our Team then was just Me, my Dad Harold and my Brother Bob, with a helping hand from a few friends when needed, keeping things all in house.
Around 1996 moving into the commercial establishment market, doing refurbishments of bars, restaurants, take-away's, still offering the complete list of trades, our small team now even more qualified and experienced. Travelling up and down the country installing full commercial kitchens, gas mains, ducting, canopies and lots of Chinese cookers manufactured by our very talented and amazing friends in Leicester, D & J POTTERS, not realising at the time it was the foundation of things to come.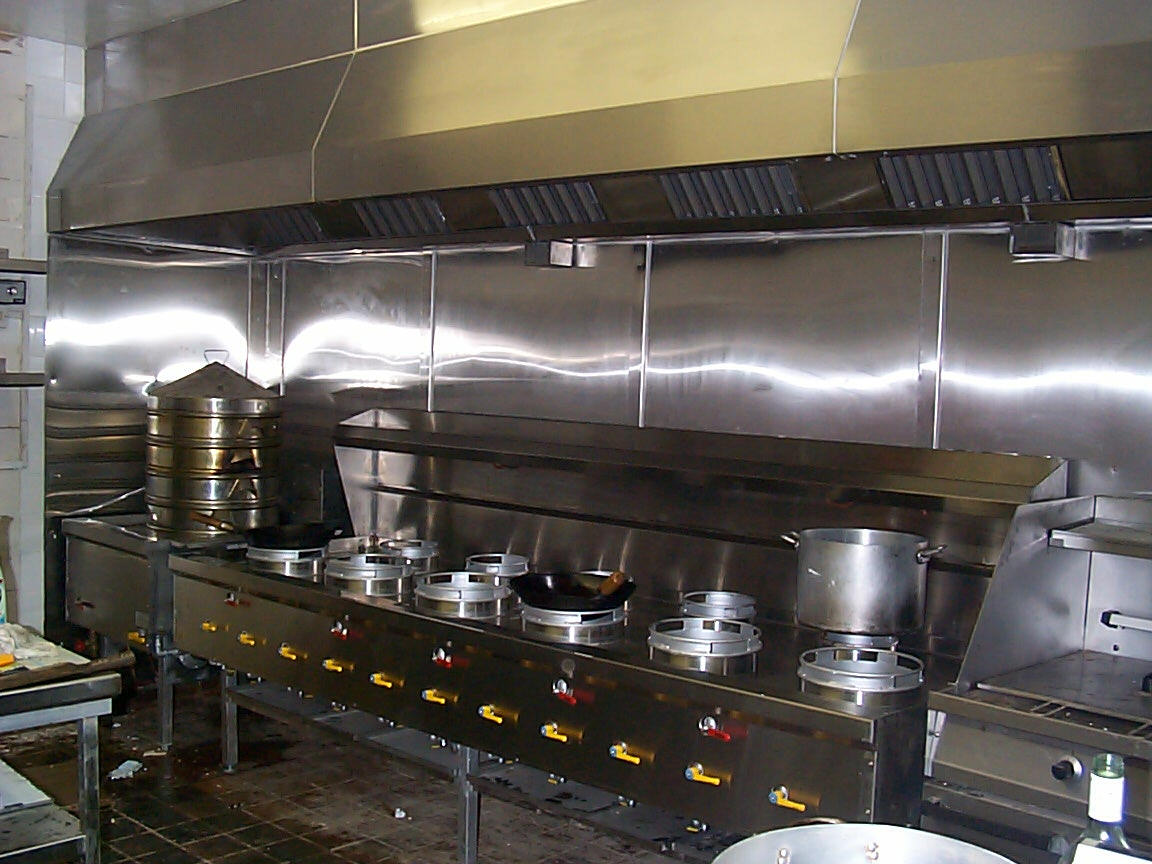 As Colowe Property Services grew and became more established in the commercial catering sector, it was time to split the team apart and start Nottingham Catering Engineers. This dedicated solely to Commercial kitchen installation, Catering equipment servicing, breakdown repair and preventive maintenance.
27 Years in and we still enjoy what we do !!!
Our goal is 100% customer satisfaction. Over the years we have learnt the importance of going that extra mile to provide the very best service we can, at the hours you need us, delivering quality and reliability at reasonable prices. Thank You!!! to all of our customers that have kept us ticking along over the years.
NOW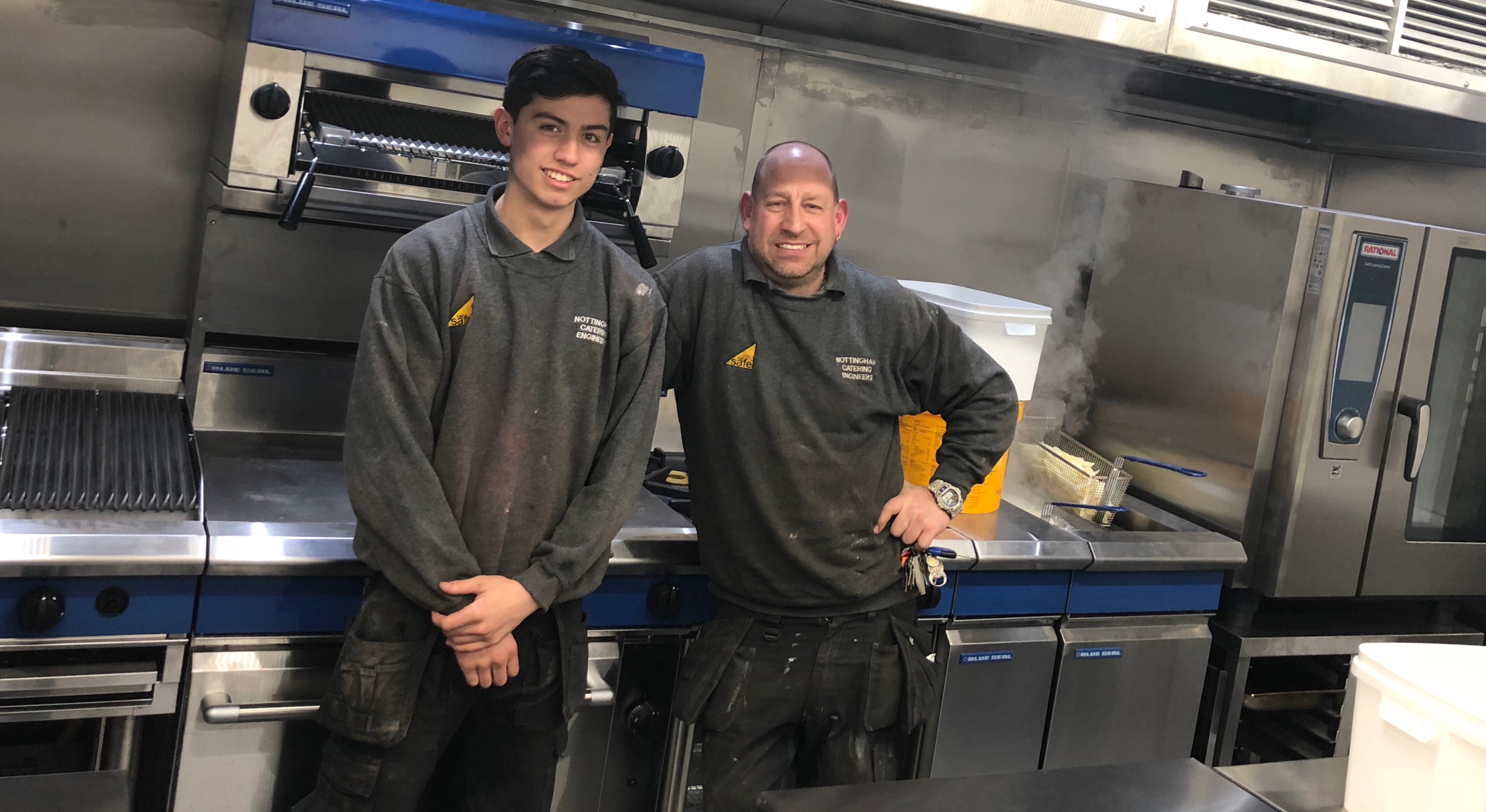 Our team of engineers will be there when you need us. We won't let you down, we WILL turn up on the day we say we will, theres no selling you parts you don't really need, inflate the invoice by charging you travel to your job (and sadly) also charge you to drive to the next customers job like our competitors !!!! Sounds like they get paid twice to travel each way to me? Naughty!!
We are a family run business (father and son pictured), our strength is the team work and experience, we work well together, have the same understanding on the importance of the work we do and realise your business is relying on ours. You will always get a friendly, professional, reliable service from us, on time, every time.
THE FUTURE
Things change all the time, regulations, equipment, chef's needs, even customers, we also believe in moving forwards, it's the only way. We constantly sit more training courses and exams than ever before. The better we can be, the better we can serve you.