Equipment
Gas Fryer ?? Combi Oven?? Chinese / Thai Wok cooker ?? or a complete kitchen?? No Problem!!
We offer the cheapest prices around on ALL NEW CATERING EQUIPMENT, REFRIGERATION, WASHWARE AND MORE from quality branded manufacturers like Blueseal, Lincat, Rational, Parry, Williams, Unox, Meiko - there's too many too list so give us a call with your requirements on Nottingham (0115) 8778888
With peace of mind, all new appliances are completely covered with a full parts and labour warranty, let us install and certify, in 12 months we will also arrange for your appliances to be serviced, any issues along the way and our rapid breakdown team will be with you. We are only a phone call away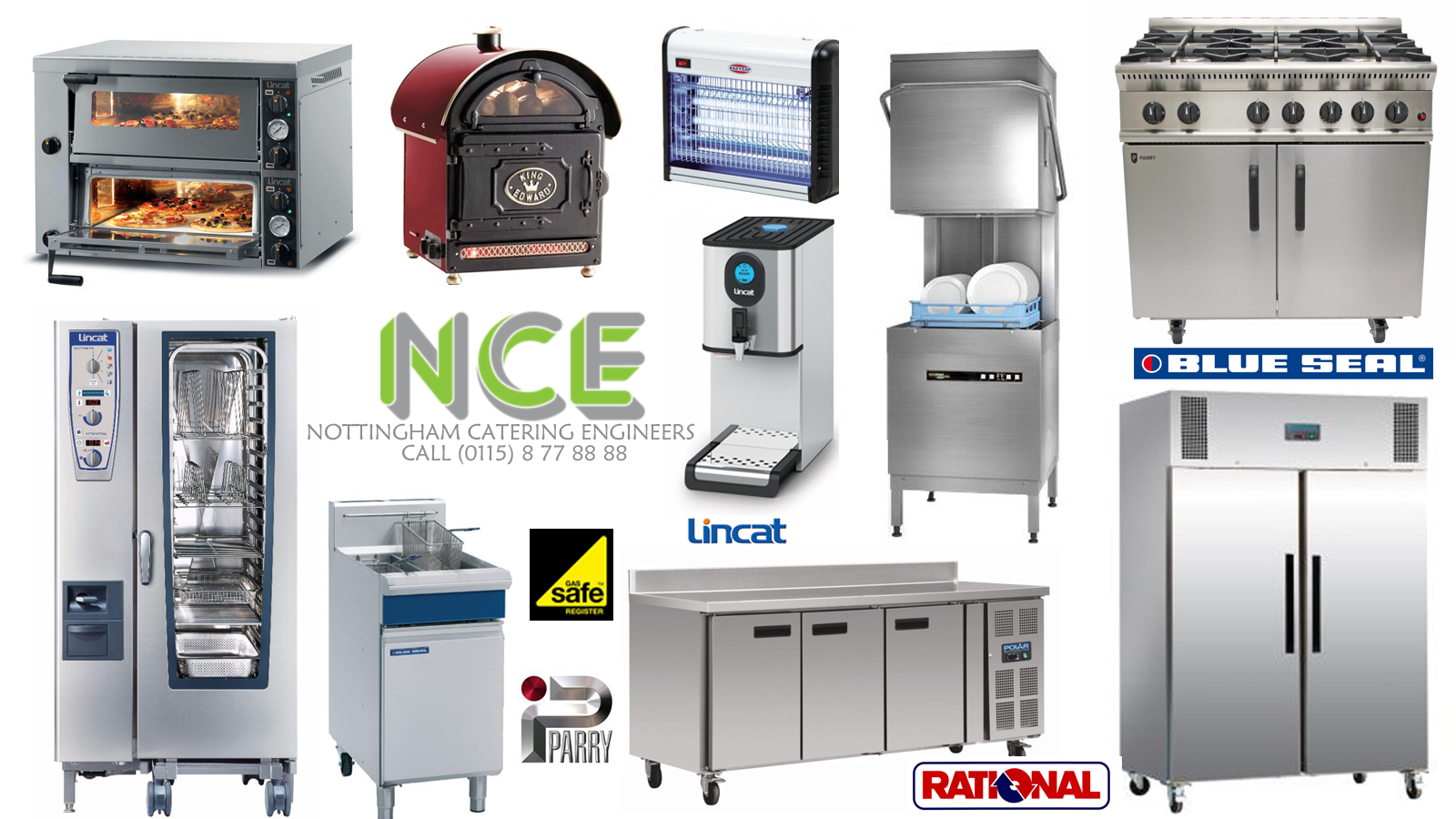 USED and RECONDITIONED appliances, currently around 300 in stock including 6 Burner Ovens, Fryers, Salamander Grills, Hot Cupboards, Bain Marie's, Tandoor Ovens, Chinese Wok Cookers, Sinks, Tables and much more....Ask us about delivering and installing for you, you will need to meet current regulations legally, talk to us about GAS INTERLOCK SYSTEMS, advice is ALWAYS FREE!!
Need a new kitchen? NOT A PROBLEM!! We can design and supply the whole kitchen including drawing up local authority plans, ventilation schemes, odour control and grease management!! Complete installation and certificat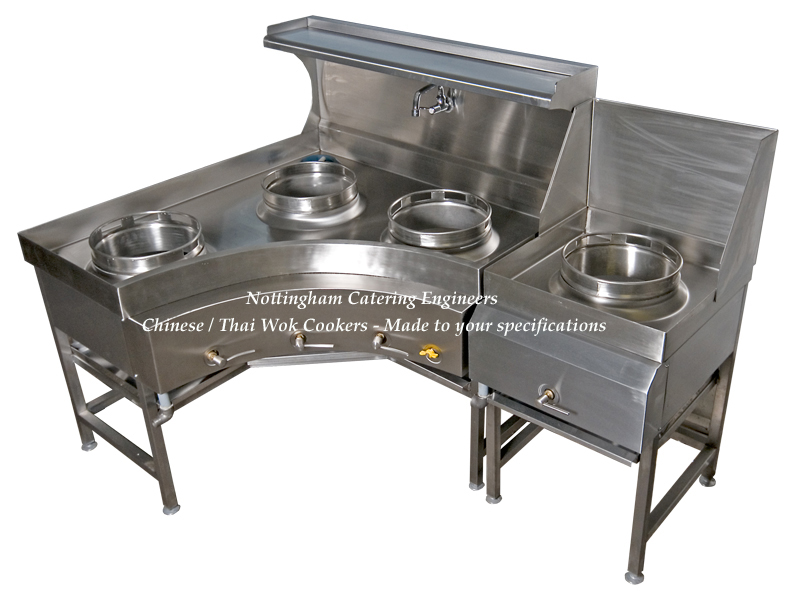 CHINESE / THAI WOK COOKERS SPECIALISTS
We can supply and install any size and variation of wok cooker, from one burner to six in a single unit with either, phoenix ring, bar or turbo burners to suit your cooking needs. Each Chinese /Thai wok cooker will have a 15mm cold water supply, a 1½" BSP drain and will be complete with a water tap on the back and water rinse in the front. All Wok Cooker Spares are carried as stock items, including burners, gas valves etc. Call (0115) 8778888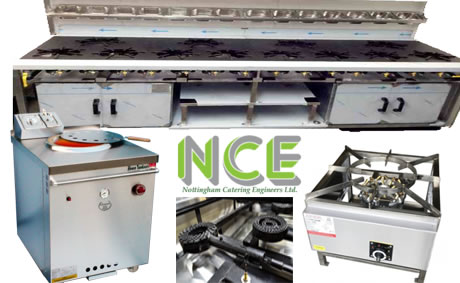 INDIAN / PAKISTANI RANGE SPECIALISTS
We can supply and install INDIAN RANGE COOKERS, bespoke to your needs or as standard.
TANDOOR CLAY OVENS and STOCK POTS are in stock now!! we can deliver and install straight away.
ALL spares relating to these cookers are carried as stock items.