Installation
Single Appliance or a Complete kitchen installation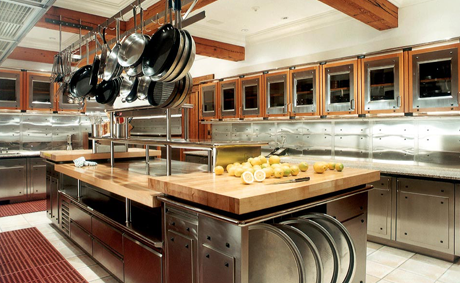 Adding an additional appliance? changing the layout of the existing kitchen or require a completely new kitchen, let us help design or advise you of the best ways to do so, we're here to help!!
Maybe you're upgrading your existing kitchen to meet current regulations and unsure of what's legally required, we can advise on canopy sizes, extract rates, make up air, interlocks, pipe sizing and more...... on LPG as well as Natural Gas.
All our installations are fully guaranteed and certification issued. We can also help with Planning Permission, Odour Control, Grease Management etc.
Canopy, Extraction and Make up air (fresh air)
The correct size canopy is essential to the function of any commercial catering kitchen, this includes the extraction system and fresh air supply, Interlock and safety controls which are legal requirements (since 1998 !!!!) . As to assist with cooling, removal of heat and odours but more importantly the removal of products of combustion, getting this balance correct goes without saying. Our advice is free and a quote will cost you nothing more than your time to discuss your needs with us.
Complete Kitchen Installation
Old kitchen out, New one in.... Not a problem !!! Our full installation service is second to none, we offer very competitive prices, we can supply everything you need from the equipment, stainless steel tables and fabrication, plastic wall cladding, Gas, Electrical, Plumbing, fully building trade services to extend, change or partition your existing kitchen. 30 Years of experience, installing numerous Red Hot Buffet Bars and Peachy Keens live kitchens, as well as Restaurant Sat Bains, Marco Pierre White Steakhouse, Bar Nuvo to name a few. Not just the install of the equipment but we offer the complete package, floor to wall to ceiling..... Experience, Great Price, Quality, Satisfaction and friendly staff come as standard, our advice and quotations are always FREE!!!.